Midwest Refrigerated Transport
---
The refrigerated transport industry has been continuously growing because of the ever increasing demand for temperature-controlled shipping. There are many refrigerated transport companies throughout the United States, from the east coast extending to the west coast. Many refrigerated transport companies are situated in the Midwestern states area like Illinois, Wisconsin, Kentucky, South Dakota, North Dakota, Minnesota, Missouri, Ohio, Kansas, Michigan, Indiana and Iowa. One of these refrigerated transport companies is the Midwest Refrigerated Transport Inc.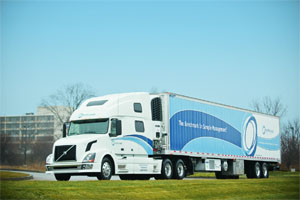 Midwest Refrigerated Transport, Inc. is a Milwaukee Wisconsin based logistics company specializing in temperature-controlled LTL (less than truckload) transportation. It is categorized as a full service 3PL firm that can supply refrigerated and frozen logistics services specifically for the food industry in Wisconsin.
Services Offered by Midwest Refrigerated Transport
Midwest Refrigerated Transport, Inc. offers a wide array of services to the food business.  It can provide storage, stored inventory, cross docking and distribution, multiple vendor consolidation and LTL services or multiple stop truckloads.  Midwest Refrigerated Transport is known to provide services for retail distributors, supermarkets and club stores.
Transportation Capabilities of Midwest Refrigerated Transport
The company boasts of having the biggest multi-temperature controlled frozen and fresh 48-state LTL transportation consolidation pool in all of Wisconsin.  It has more than 75 trucks for use in refrigerated transportation.  It is capable of shipping more than 100 LTL loads every week from their different locations in Wisconsin to the 48 states.  On coming back from the different states to the Midwest, the company caters direct truckload capacity.  Midwest Refrigerated Transport, Inc. is also highly capable with its extensive experience in brokerage.
Midwest Refrigerated Transport, Inc. can provide refrigerated transportation for general freight, fresh produce like vegetables and fruits, building materials, meat, refrigerated food and paper products.
History of Midwest Refrigerated Transport
Midwest Refrigerated Transport had its humble beginnings in 1930 when the Pokel family started their family business as Plymouth Ice and Coal Company.  It became storage for dairy products such as butter and cheese and expanded into three facilities.  The next generation of Pokels took charge of the business and changed the name to Northland Cold Storage. In the succeeding 30 years, it grew into 5 facilities.  The company was divided into Northland Cold Storage and Geneva Lakes Cold Storage in 1989.
Geneva Lakes Cold Storage experienced continued growth with more than 70 customers and warehouse area of over 630,000 square feet.  Wisconsin Logistics was created in 1995 as a truckload carrier with over 50 truck units. Meanwhile, Alliance Development Corp. was created separately to focus on designing, building and leasing distribution facilities.
In 2003, Wisconsin Logistics and GLCS were bought by Versacold.  Alliance Development Corp. was preserved.  In 2006, Midwest Refrigerated Services was created to provide public refrigerated warehousing.  It immediately got hold of Wispack Transport, allowing them to venture into LTL services.
At present, Midwest Refrigerated Transport is a full service 3PL entity offering multi-temperature controlled logistics.  So if you are in the Midwest needing refrigerated transportation services, you may get in touch with Midwest Refrigerated Transport.  They hold office at 11225 West County Line Road, Milwaukee, Wisconsin.
---